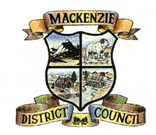 Date:

Wednesday, 31 January 2018

Time:

4.00pm

Location:

Tekapo Community Hall Lounge

Lake Tekapo
Late Items
Tekapo Community Board Meeting
31 January 2018
Suzette van Aswegen
Chief Executive Officer
7.8 Visitor - David Scarlet, Senior Traffic and Safety Engineer, NZTA


File Reference: PAD
Author: Arlene Goss, Committee Administrator (Temp)
Authoriser: Toni Morrison, Projects & Administration Manager
Attachments: 1. Tekapo Speed Proposal Map (under separate cover)
That the information be noted.
visitor
David Scarlet from NZTA has been invited to attend the meeting. The following is from an email from Mr Scarlet, explaining why he would like to speak to the board:
"Attached is the proposal for speed management for SH8 Tekapo. This is the best improvement in speed management that can be achieved at this time.
This includes the extension of the 60km/h speed limit sections at both ends of the township and additional pavement markings to encourage drivers to slow down. There is also the marking of right turn bays to give a defined space for vehicles to wait before they make their turn. The design of the right turn bays has an extended area of clear space for waiting vehicles; this is to take into account the fact that tourist drivers from some countries are trained not to drive over flush median markings.
I would like to discuss this proposal with the Tekapo Community Board with the intention of seeking their support, so that a consultation document can be developed. The consultation document would then be circulated to the community for their feedback. I would like to discuss this proposal with only the Community Board members, so that it can be a focused discussion."
Suzette van Aswegen
Chief Executive Officer